Bring new joy, energy, and alignment to your creative writing practice. In this collaborative consult, you'll be guided to reconsider your approach, explore new methods, and infuse PLAY in your creative endeavors.
What does this consult include?
After you register, you'll be prompted to schedule a 50-minute phone or Zoom session with Play on the Page Founder and Lead Instructor Gina DiPonio. During the session, here's what you'll do together:


Discuss your creative work, goals, and practice
Consider what works well and what might work better
Lay out a rough Creative Practice Plan that sounds good!
After the session, Gina will send you an email follow-up with your Creative Practice Plan and additional, personalized suggestions to bring play and joy to your creative work.


Ready to design and align your creative practice? Let's go!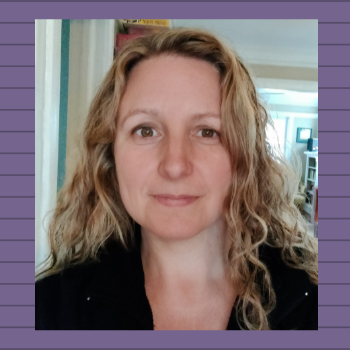 Gina DiPonio is an award-winning writer, runner of open mics, creative writing instructor, and champion of literary pursuits. As former program manager of the University of Chicago Writer's Studio, Gina was named one of Chicago's Lit 50 by Newcity in 2017.​ She's studied and crafted writing pedagogy for decades, including training in the Story Workshop Method© developed by John Schultz and University of Chicago's Little Red School House approach to the teaching of academic writing. Her writing appears in The Sun, Contrary, Two Hawks Quarterly, Bleed, Hair Trigger, Traverse: Northern Michigan's Magazine, and elsewhere. Read her latest work at ginadiponio.com.