Need to Get Started, Keep Going, or Get it Done? Let's Work Together!


Schedule one or several Forward Motion Sessions to get moving with PLAY, purpose, and planning. Each session includes a 50-minute meeting via Zoom or phone, close reading and inline feedback on up to 20 pages (up to 4500 words), and an in-depth letter with lessons and guidance on next steps.
How does it work? Let me tell you . . .
Most often, we start with a FREE, fifteen-minute exploratory session to give me a clear sense of your needs. From there, we determine whether it serves you more to have our one-on-one, fifty-minute meeting before or after your turn in pages for feedback/guidance.


If you need a playful strategy to

get started on the page or maintain a creative practice

, we might have our meeting first, and you would then turn in pages a week or more later. (We'd be sure of a deadline since, we all know, deadlines make writing happen!)

If you have work that you are ready to

push forward

, you would turn in pages a few days before our meeting, so I could provide feedback before we meet.

If you are

visioning your project

or determining the steps to take to make your creative dreams a reality, we might meet first and sketch out the most valuable use of those fifteen pages before you write and submit them.

(And there'd be a deadline for you, too!)
If you book several sessions, we'll tailor a strategy to best meet your specific needs.
Ready to move forward? Let's go.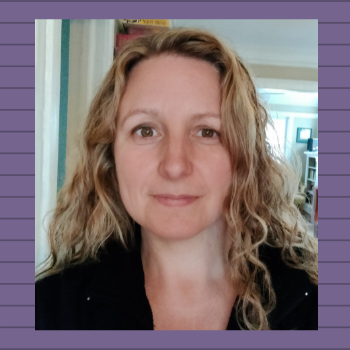 Gina DiPonio is an award-winning writer, runner of open mics, creative writing instructor, and champion of literary pursuits. As former program manager of the University of Chicago Writer's Studio, Gina was named one of Chicago's Lit 50 by Newcity in 2017.​ She's studied and crafted writing pedagogy for decades, including training in the Story Workshop Method© developed by John Schultz and University of Chicago's Little Red School House approach to the teaching of academic writing. Her writing appears in The Sun, Contrary, Two Hawks Quarterly, Bleed, Hair Trigger, Traverse: Northern Michigan's Magazine, and elsewhere. Read her latest work at ginadiponio.com.
Thanks for submitting your information! Please continue with the checkout process.