Join us
for a celebration of creative play on the page! As a finale to this summer's FREE Play on the Page classes, we are inviting class participants to share work at this virtual creative writing open mic!
Participants in our
Free Your Writing Flow
and
Start with Sparks
classes are invited to read up to 400 words of work started in or inspired by Play on the Page. To read at the Open Mic!, please fill out our
READER SIGN-UP SHEET
.


One and all, please come out to hear what can happen when you tap into your writing flow and bring play to your creative writing practice. We'll also use the event to review practices that keep YOU playing on the page.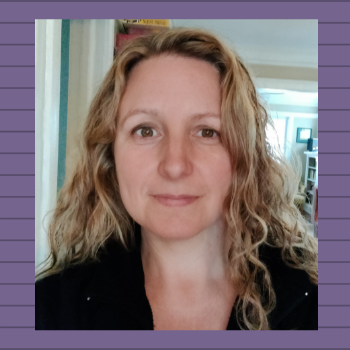 Gina DiPonio is an award-winning writer, runner of open mics, creative writing instructor, and champion of literary pursuits. As former program manager of the University of Chicago Writer's Studio, Gina was named one of Chicago's Lit 50 by Newcity in 2017.​ She's studied and crafted writing pedagogy for decades, including training in the Story Workshop Method© developed by John Schultz and University of Chicago's Little Red School House approach to the teaching of academic writing. Her writing appears in The Sun, Contrary, Two Hawks Quarterly, Bleed, Hair Trigger, Traverse: Northern Michigan's Magazine, and elsewhere. Read her latest work at ginadiponio.com.